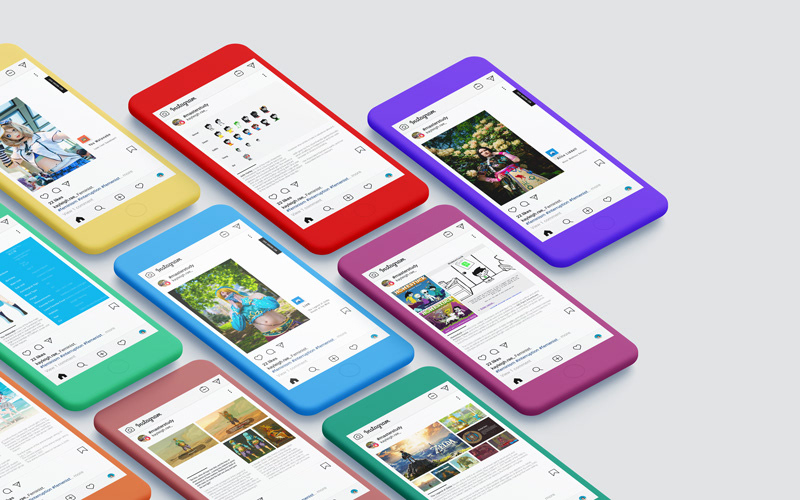 Introduction & The Problem
Instagram is a photo-sharing platform. When I was moving the cosplay photos I took and edited at cons to instagram, I felt something was missing when delivering the message. Though the current platform lets you put in words under the picture, the readers may need a bit more info to know where the characters are from.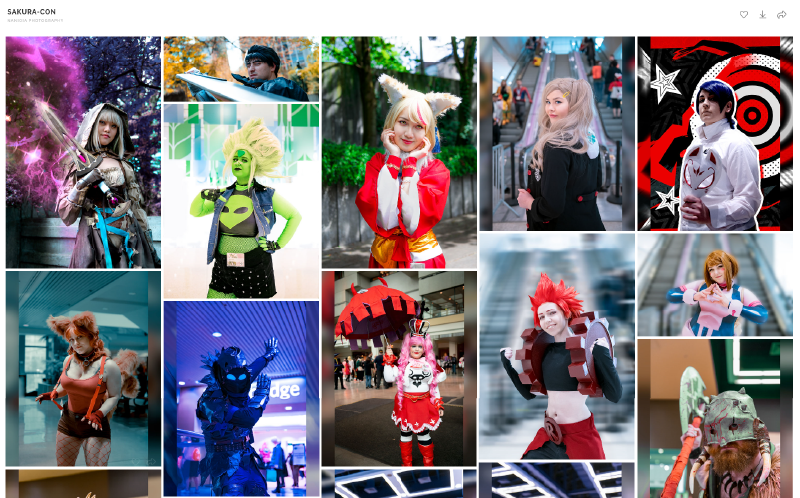 Exploration & Iterations
To answer the questions of
1) Who is this character; 2) Can I see the original to compare; 3) Where do they come from.

I created this template to put my photo, the character, and its origins together in the picture field altogether.

First page contains the photo of the cosplayer, Second page talks about the character, Third page is about the game/movie/book.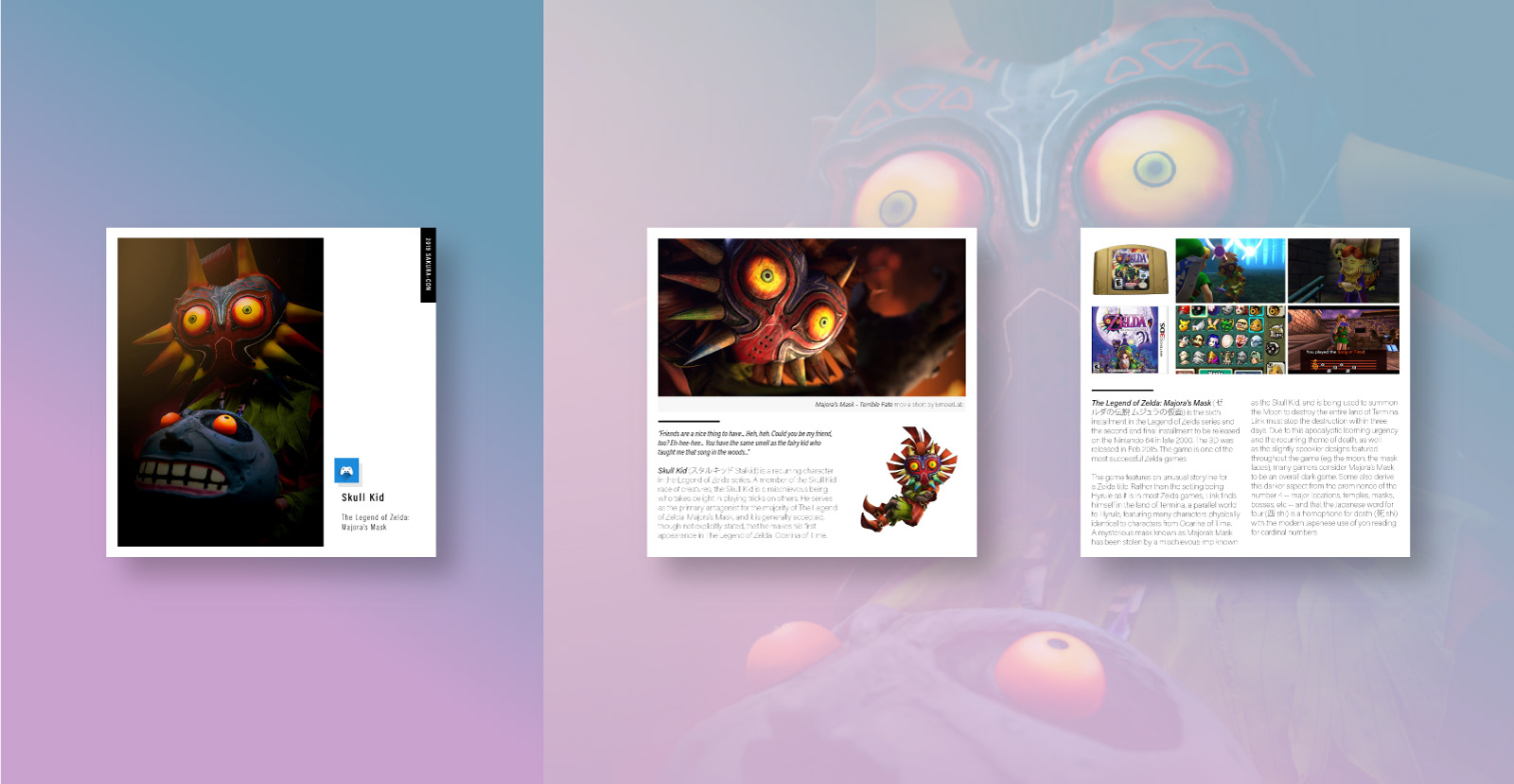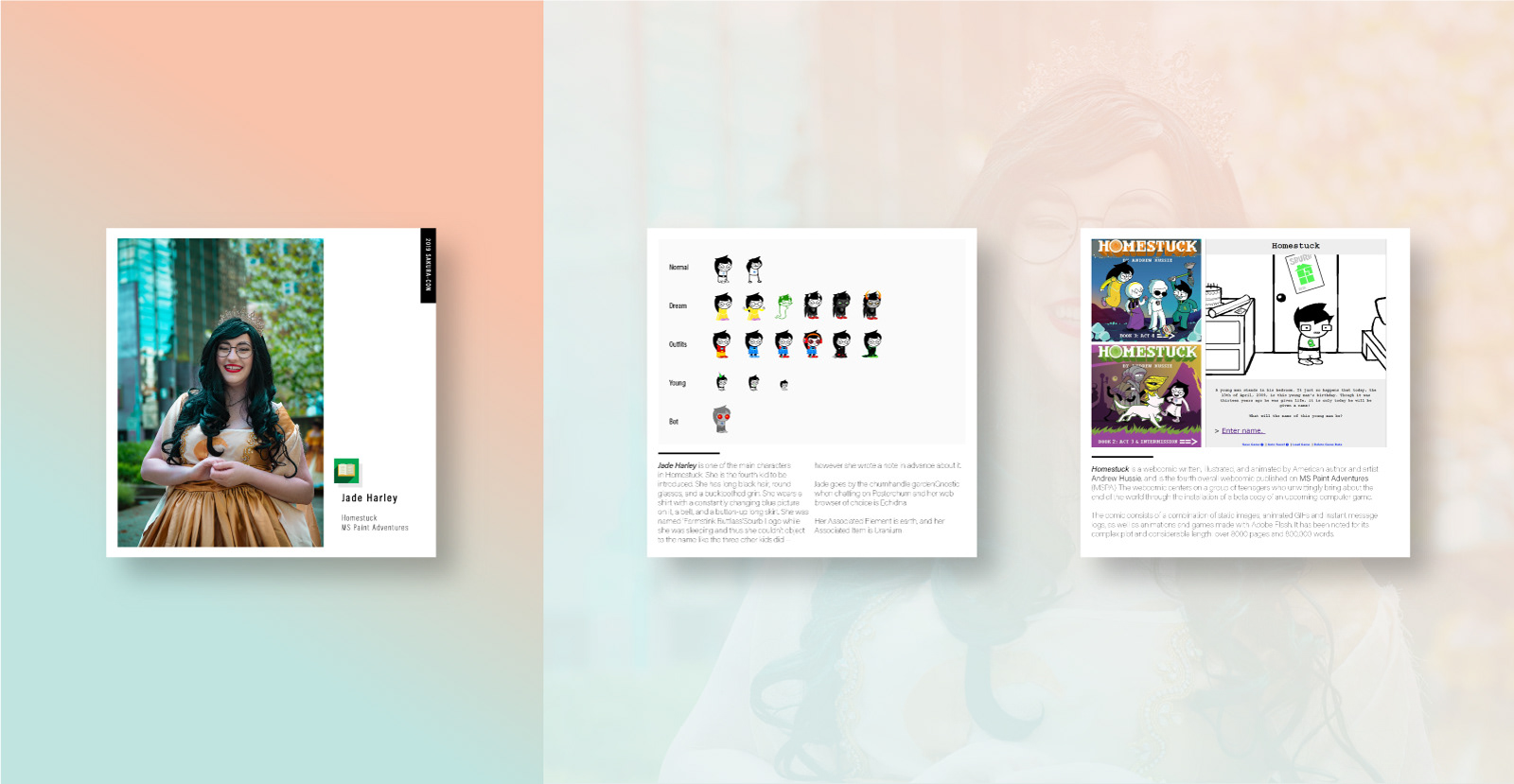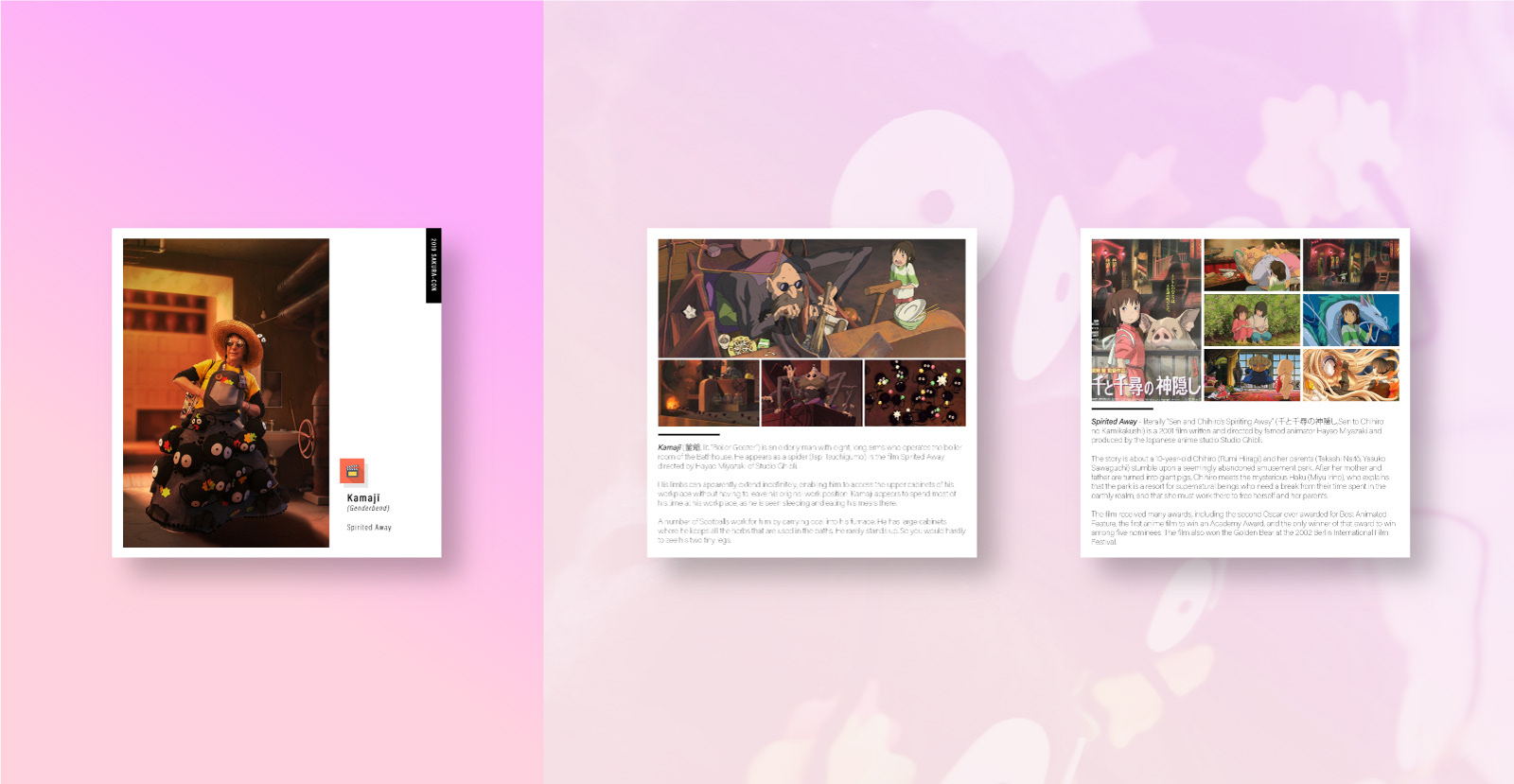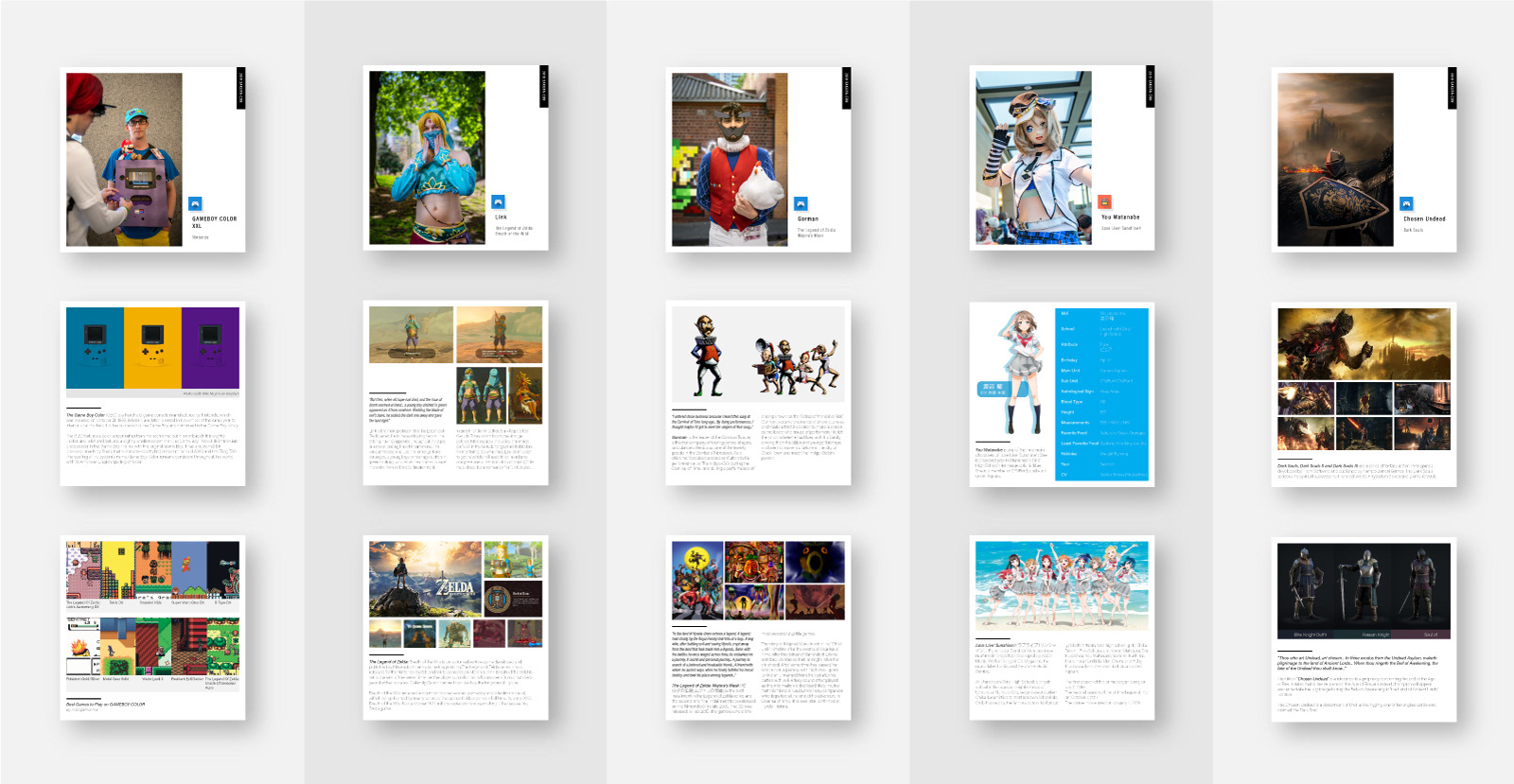 Visual cleanup & Style Guide
The logic works but there are too many patterns and they need a cleanup. 
Also  icons, colors and fonts need to be finalized.