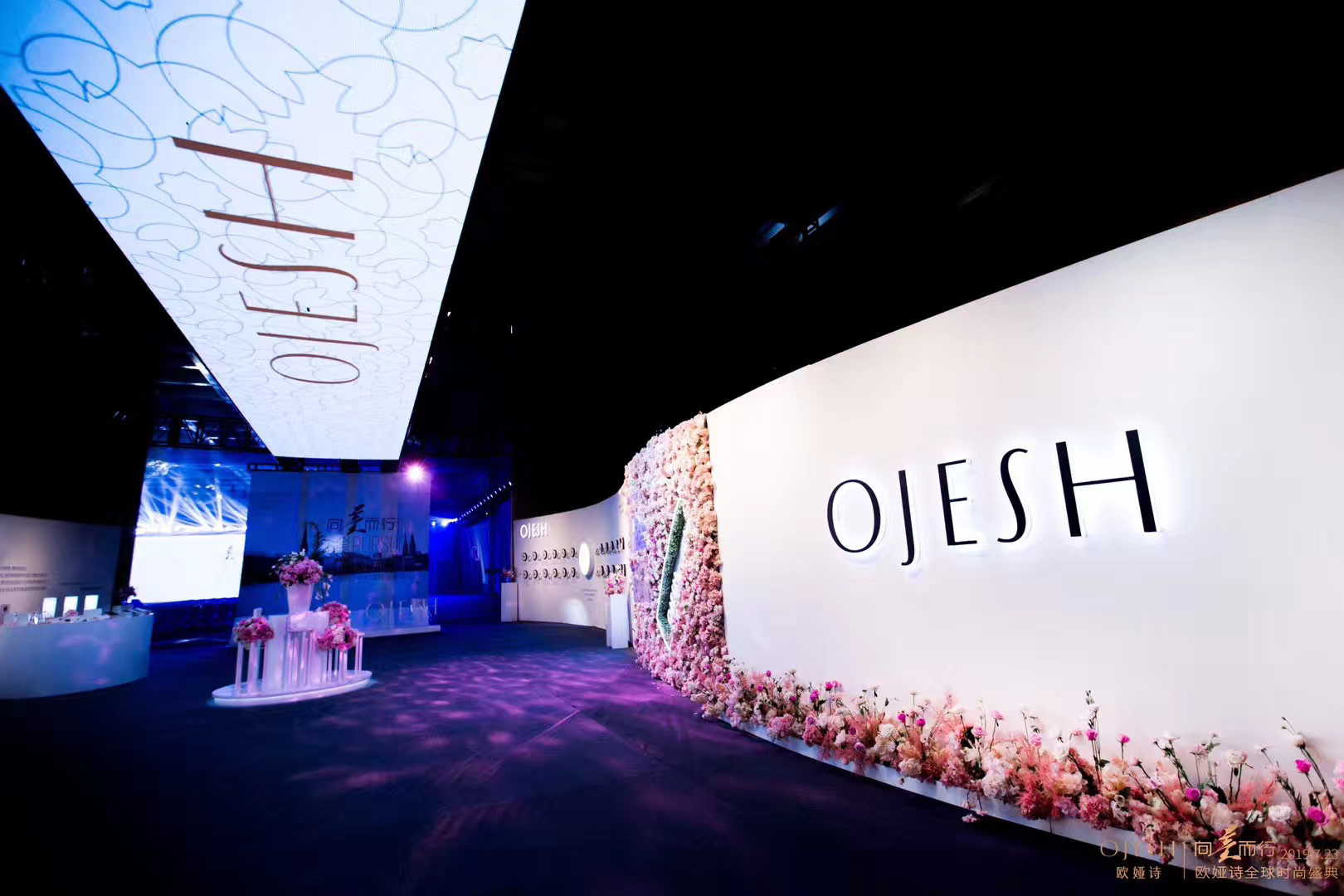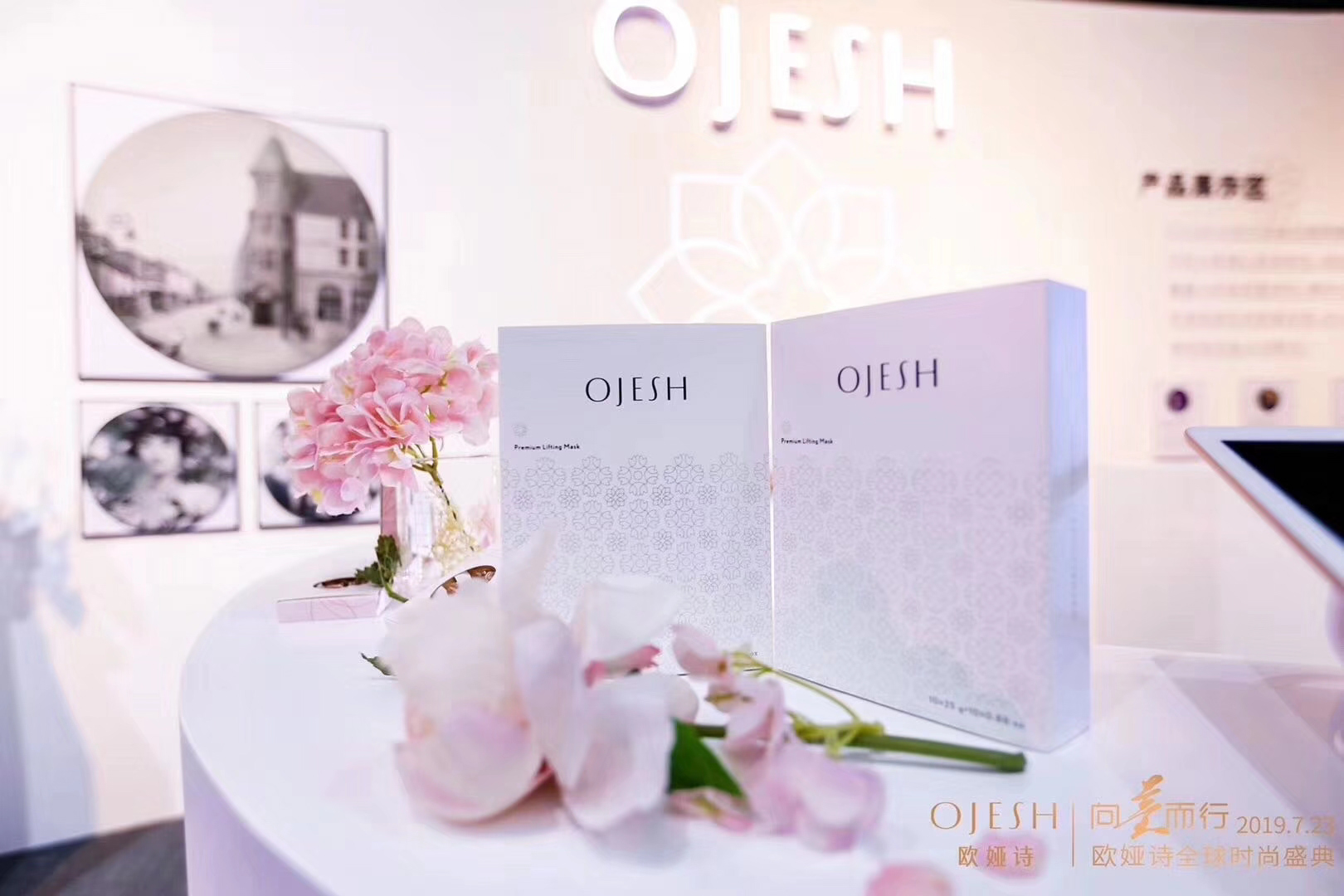 The Business
OJESH (www.ojesh.de) is a new beauty brand fund by Chinese investors and distributors. Its research center and production lines are in Germany. It's an innovative program that represents the latest collaboration and trade relationship between China and Germany.
In the e-commerce era, brands at all levels are adapting the rapid changes of their markets, continually seeking better-targeted groups with higher conversion rates. Instead of utilizing the traditional advertising channels at a high cost, new and smaller brands are cautious when choosing how to spread their words and present their brands.
Major distributors of the brand are becoming satellite personal brands to attract more retailers, salons, makeup artists, and education partners to form their own local circle in the beauty industry ecosystem.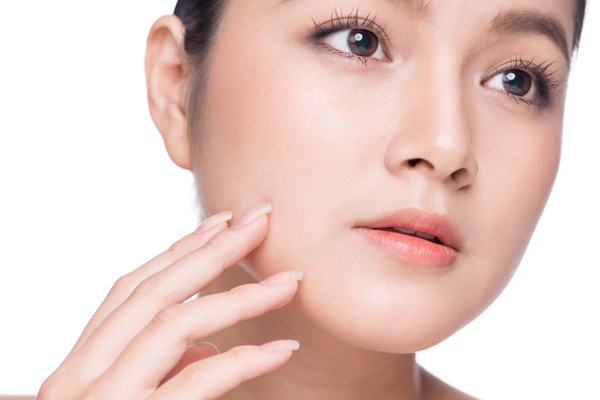 The Story

When my client Shirley first approached me, she just became one of the OJESH representatives. She has been an international seafood distributor for years and she has the resource and knowledge to store products safely and deliver products on time. What she was missing were a reliable retail team and individuals who can help her along the way. 

Mission 1: Build a Team
So the first thing I did was to come up with the potential partner lineup for her.
Mission 2: Deliver value through Experience Design

"Experience design is based on the belief that business can be intentional and opportunistic (in a good way) by managing the business and the Brand to create competitive advantage by building value-based relationships that are difficult for a competitor to fully reproduce, and function in the classic sense of Brand in which there is equity through loyalty, recommendation, and price elasticity. This allows for a smarter and more informed approach to innovation by making ongoing small bets that create value and minimize risk, even as the surrounding environment rapidly shifts."
"There are many touch points to consider and an increasing need to enable 
  customers to move seamlessly across and between them. Translating knowledge,
  intent, and insights into a customer experience for every touch point has become 
  a complex task. This complexity is unlikely to slow. People rarely experience a brand in
  isolation; they experience a brand over the course of time in many different situations
  and derive value and meaning from the totality. Every touch point should be viewed 
  as an opportunity to drive further levels of engagement with customers. The better 
  the experience, the more loyalty gained. Design plays a critical role."

Mission 3: Setup the Tone before the talk

The client's background gives her a higher success rate when approaching salons, retailers and makup artists. However, before approaching potential retailers or consumers, there is an opportunity to intruduce herself, her values, business, goals and products and most importantly, save time and set up the tone before the formal talk regarding a successful future value exchange.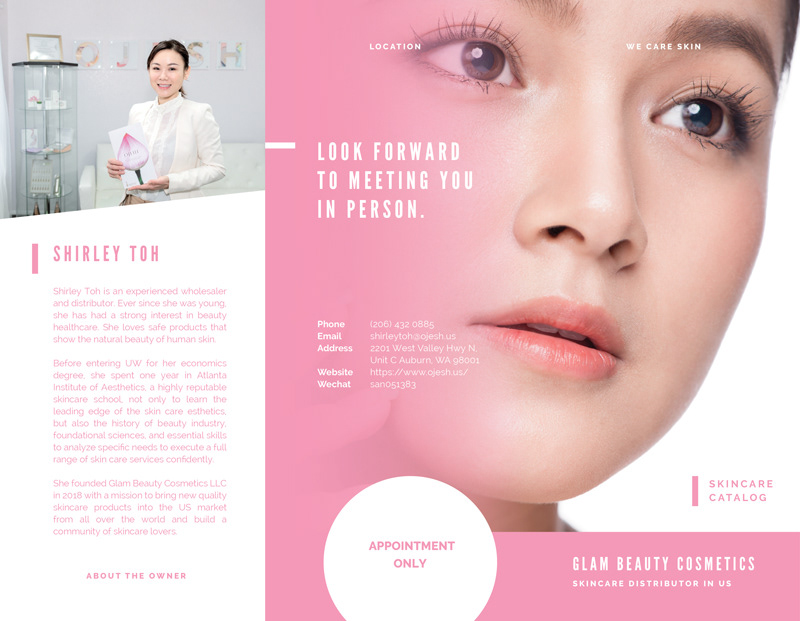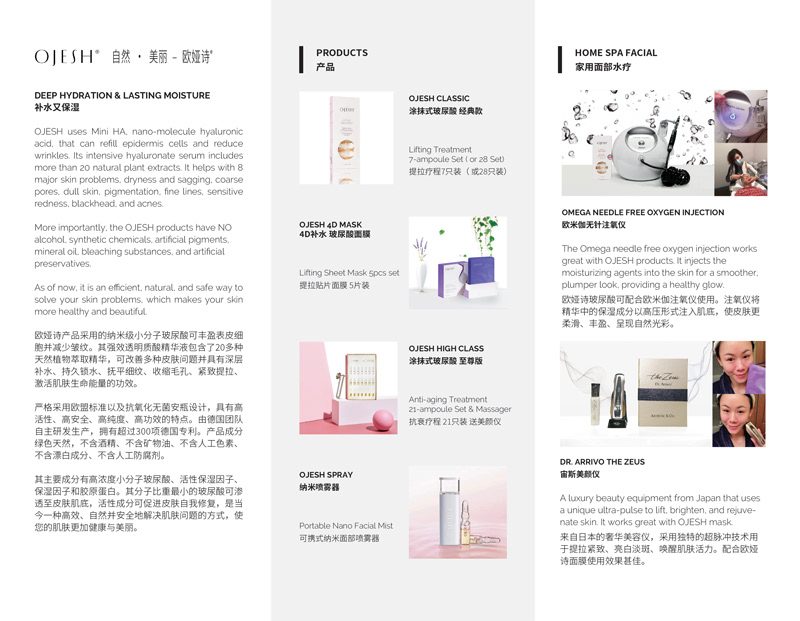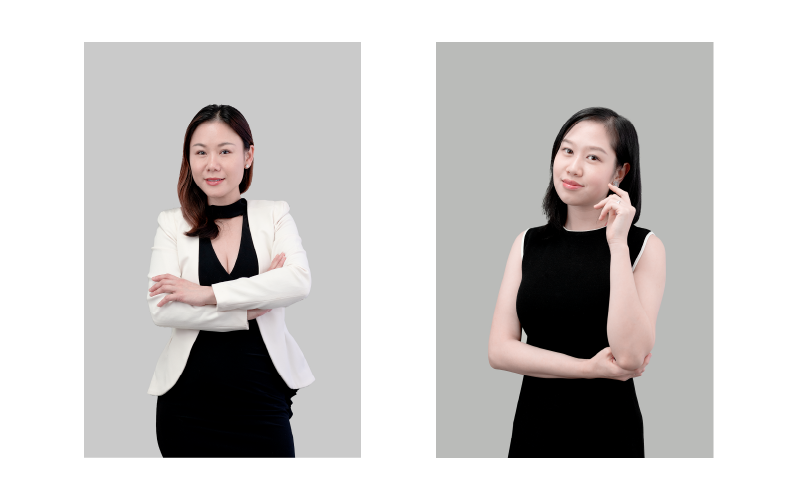 Mission 5: Customer Service - How to Use

"Someone needs a canvas to paint. Someone wants to make the canvas ifself shine."
One of the most asked questions is how to use the products since the instructions written on the package is too simple. Girls' skincare routine is a complicated process which involves multiple products. Different customers also have their own skin care routine. 
Here comes the opportunity to illustrate the experience in the way that is easy to understand and follow. Consumers can customize their experience accordingly based on the detailed instructions.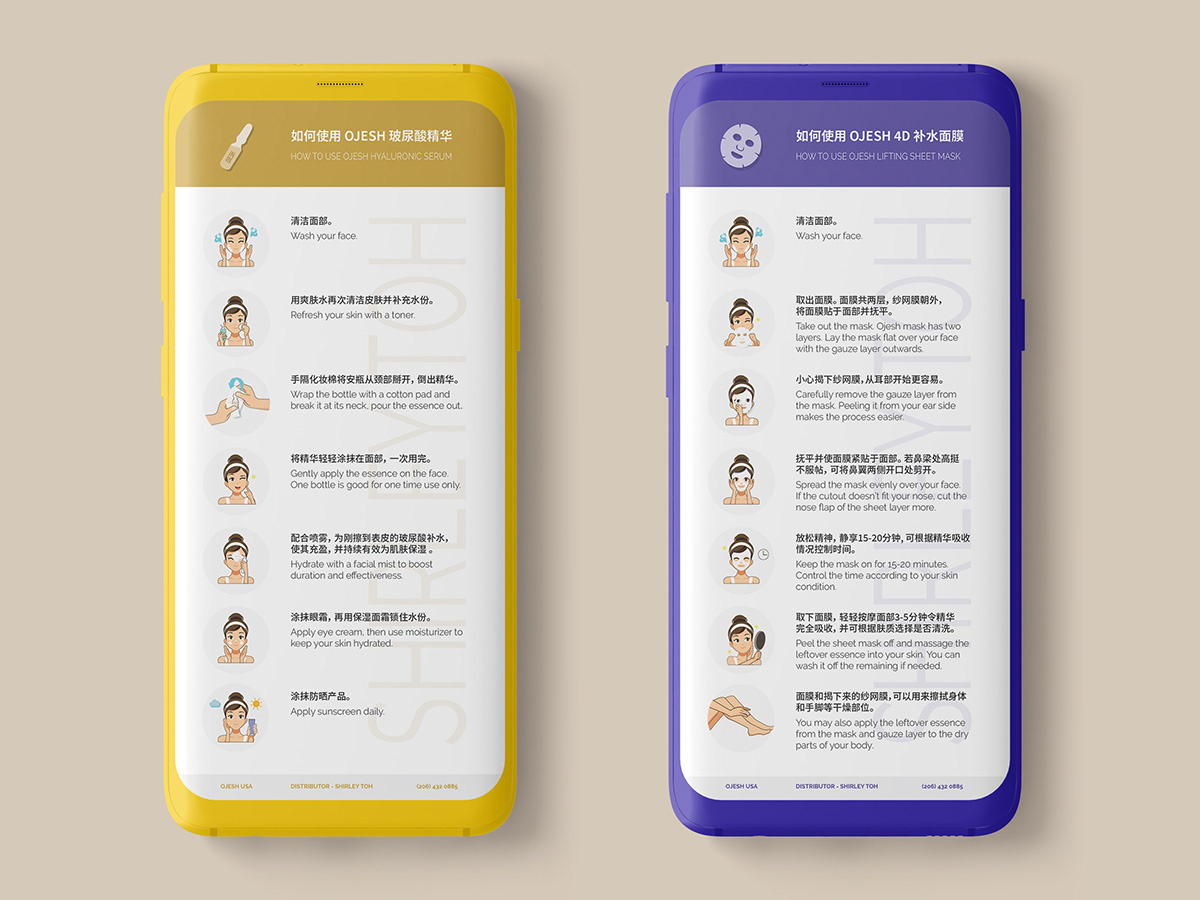 Results
Now, Shirley and her team is the No.1 distributor of OJESH in the US.