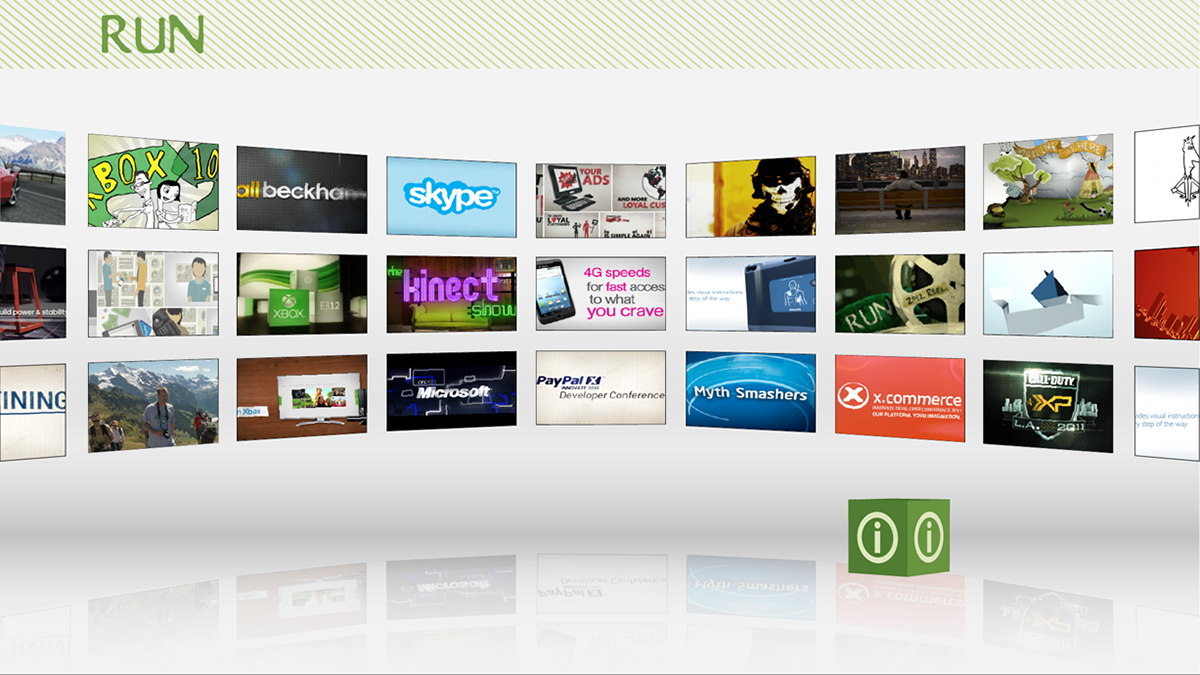 Introduction

In 2012, RunStudios, a show promotion video creator for brands, wanted to find a solution to present their work on a large surface, similar to how their finished work will be displayed. In this way, they can adjust the work accordingly and also show them to the client the look and feel.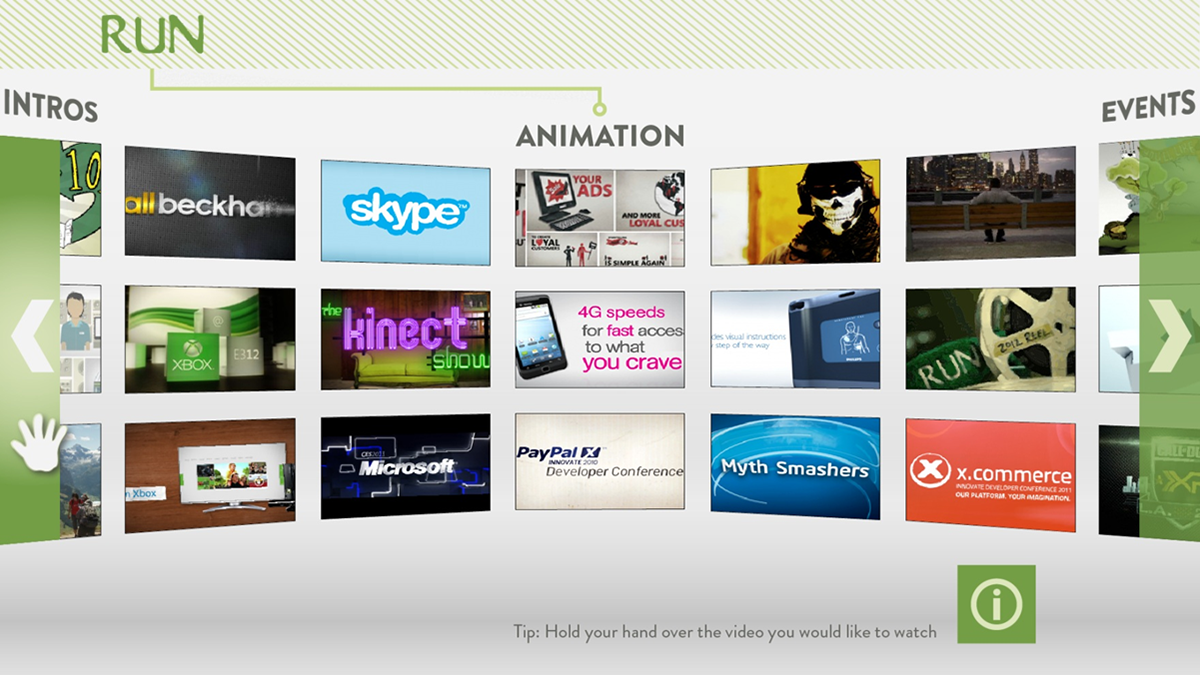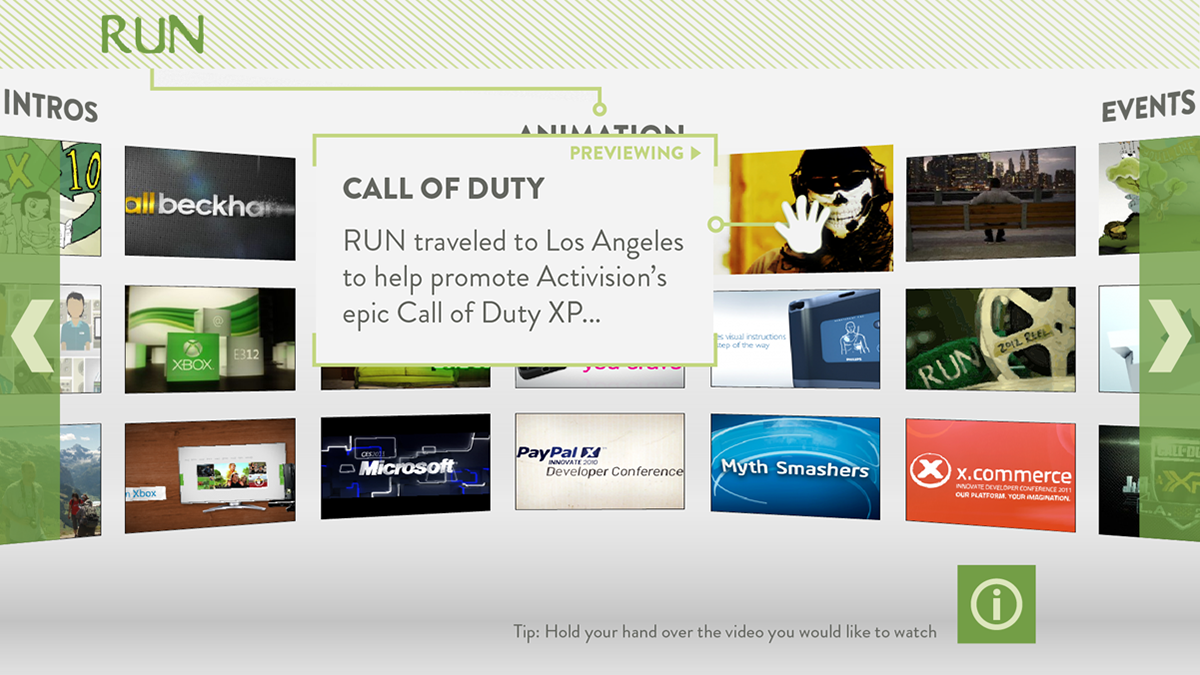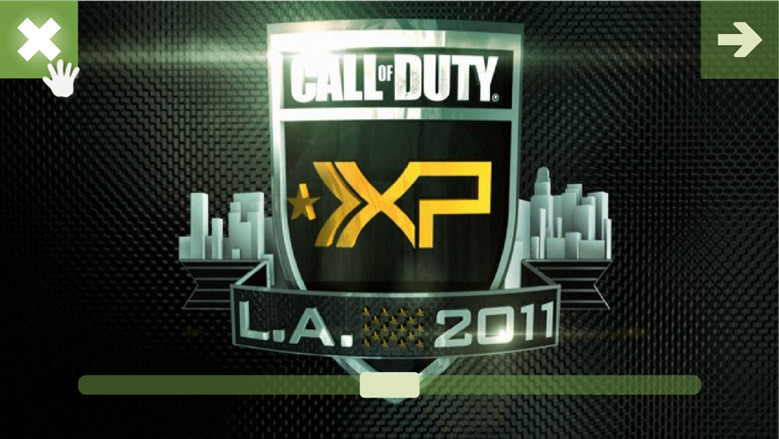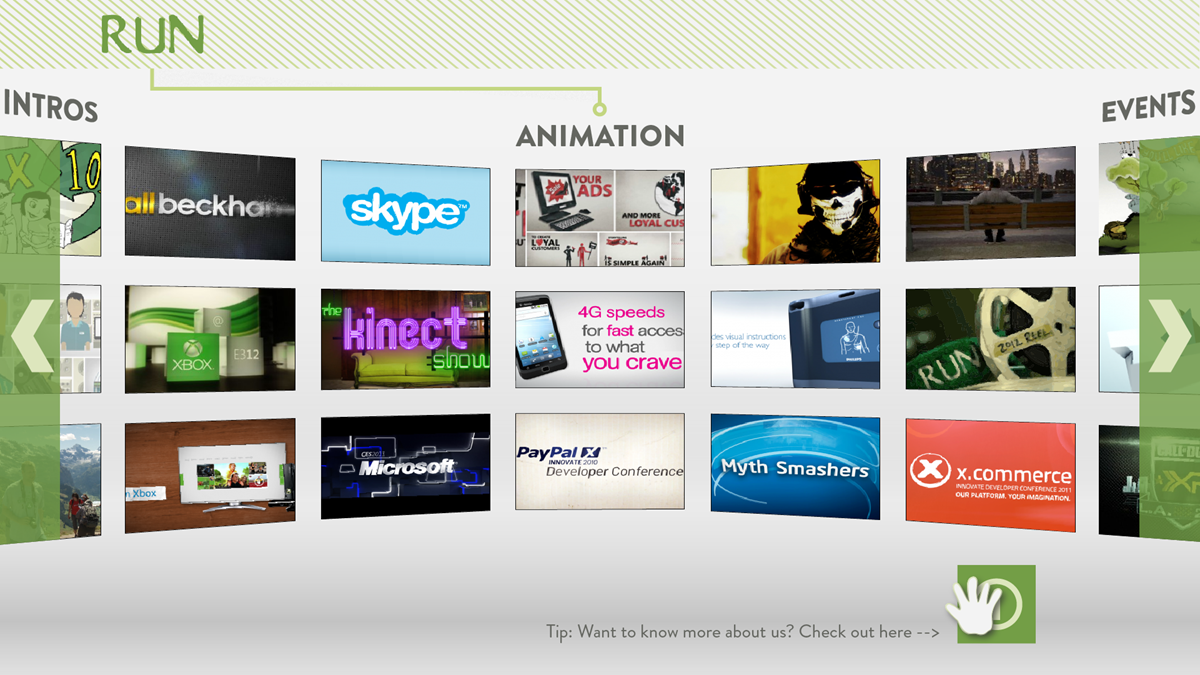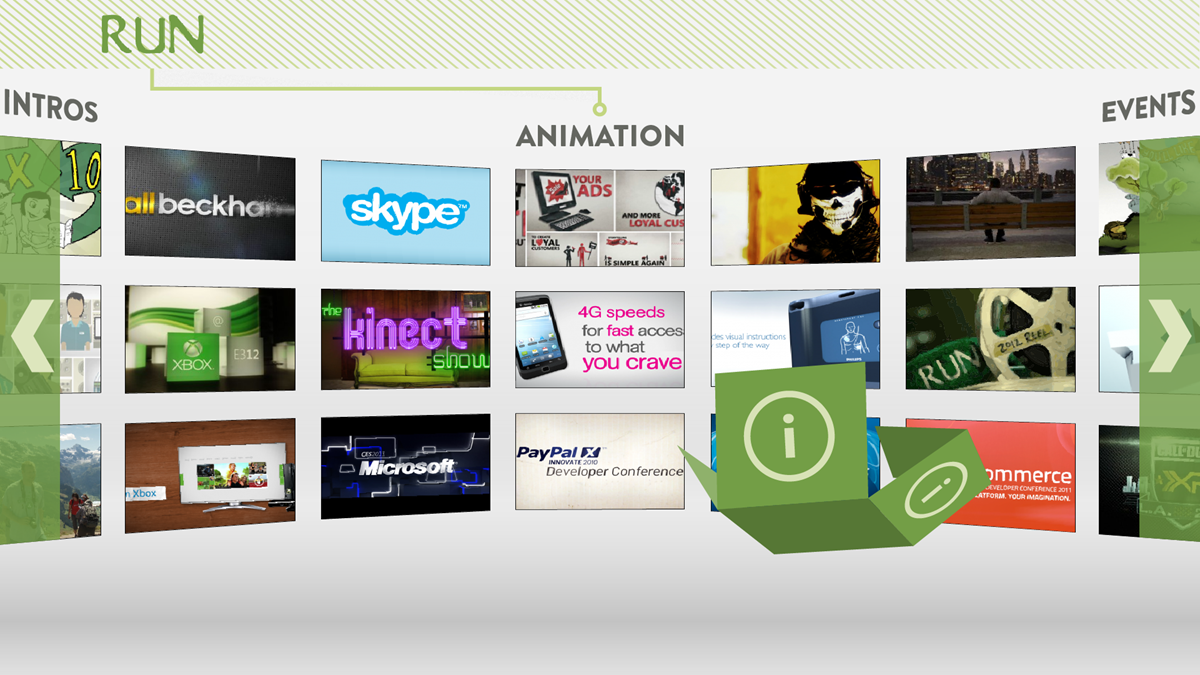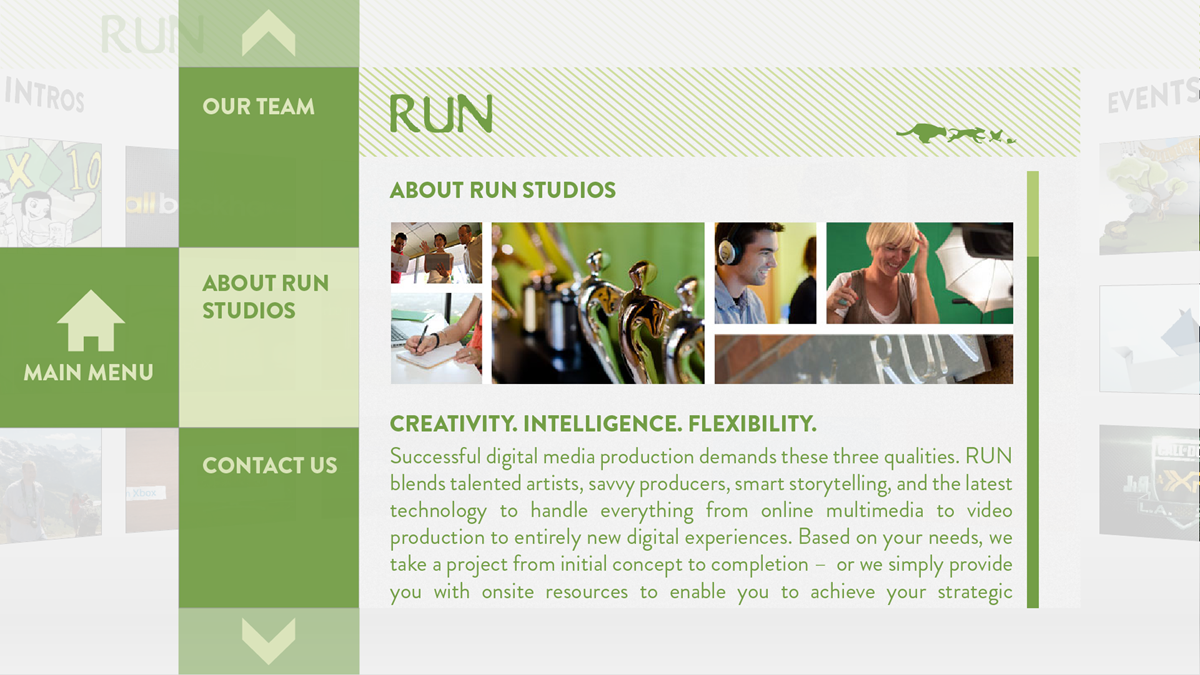 Touchscreen v.s. Projection+Kinect

The touchscreen works great on a small or medium-sized surface for human interactions when we only need to use fingers and front arm to interact. However, this behavior limited the distance and the size of the interactive area. 
Traditionally, when we want to interact with a TV or projector, we use remote. With the help of Kinect, we can use our gestures to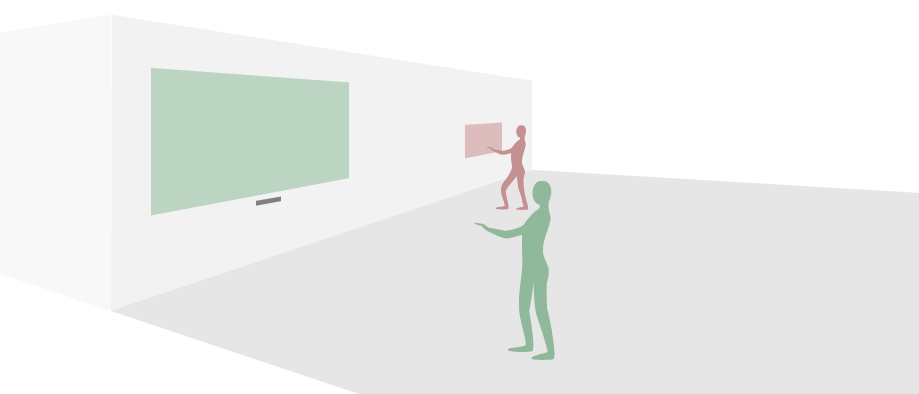 Simplified interactions

Limit the gesture controls and make them intuitive.