------ Design Process ------

1. Understand the problem

WatchGuard provides "Award-winning solutions that are easy to deploy and manage, making enterprise-grade security accessible to any organization regardless of size or expertise."

When the device amount goes up, the registration process starts to get tedious and time-consuming. The company is looking for a more straightforward solution for their clients.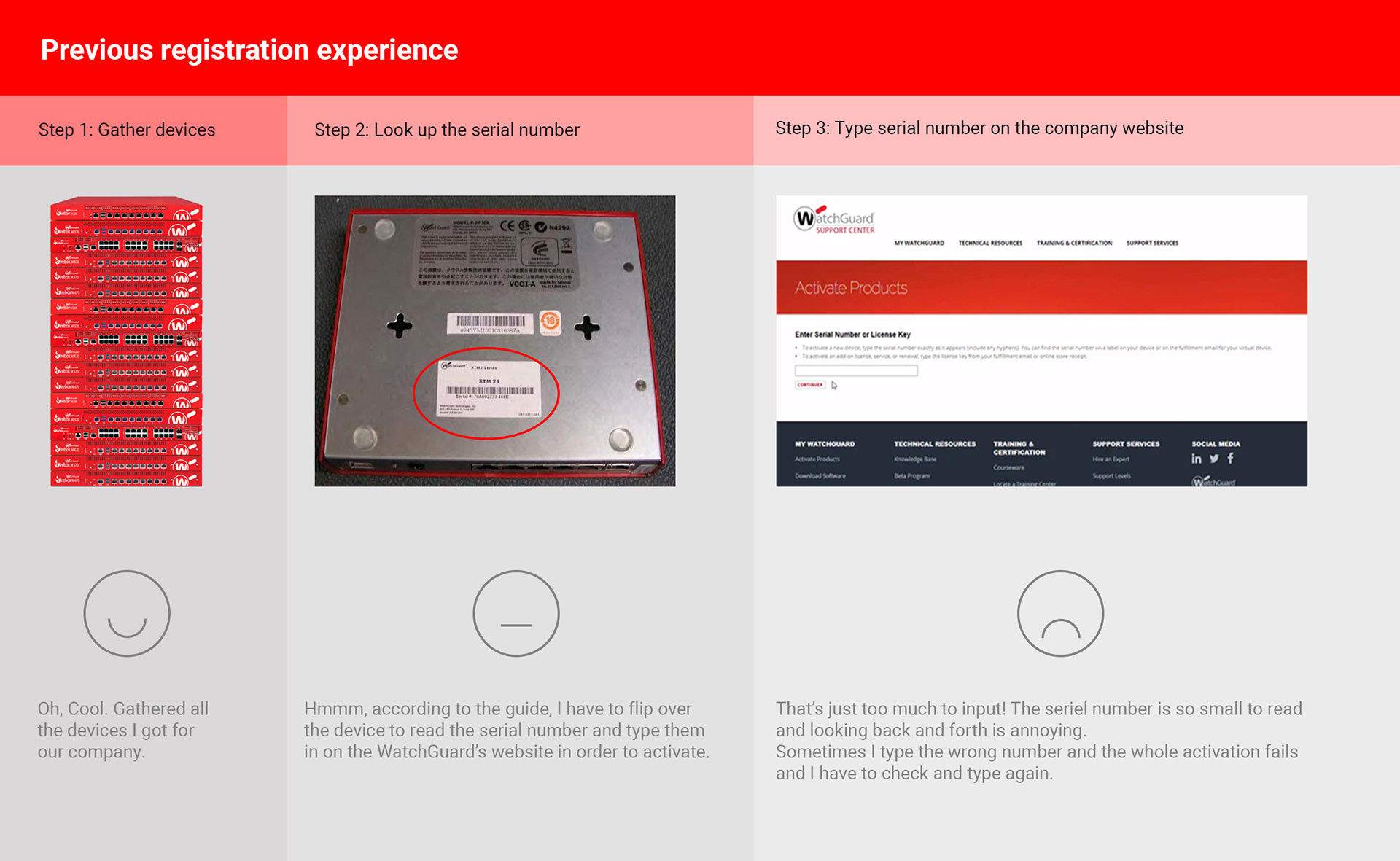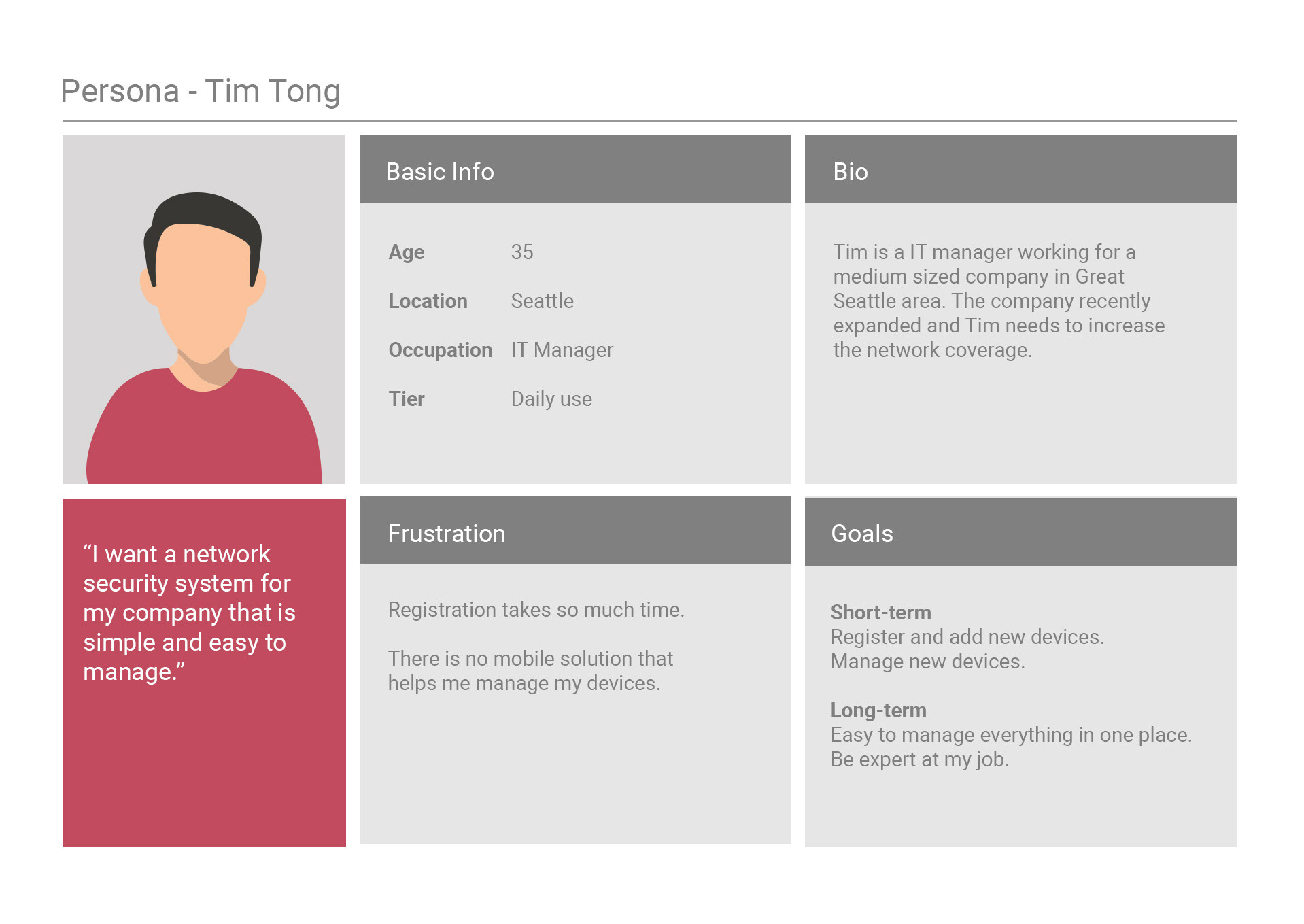 2. Solutions

The solution needs to be 

(1) ready to use with hands-on devices; 

(2) helpful to scan the barcode; 

(3) informative with previous registration history;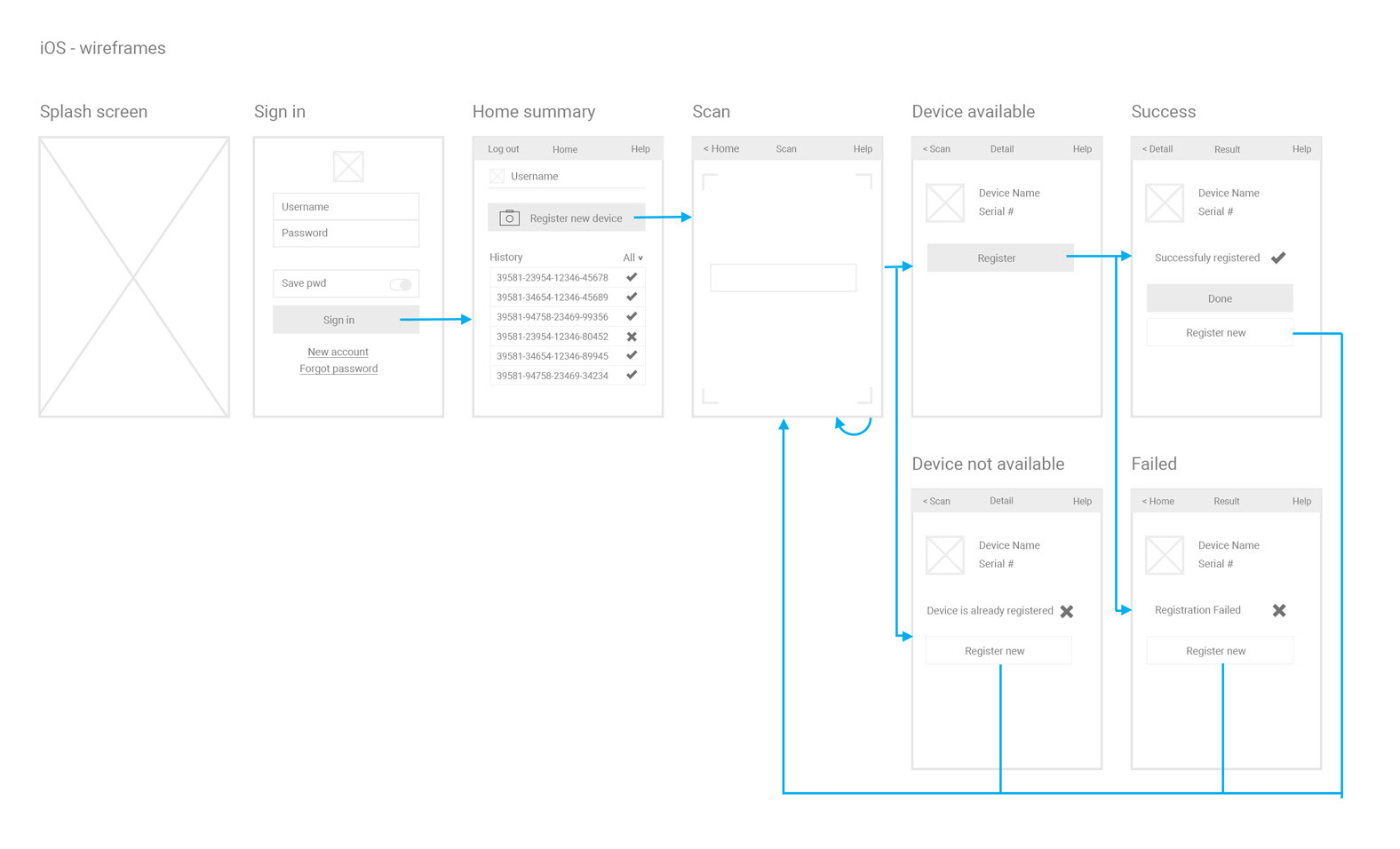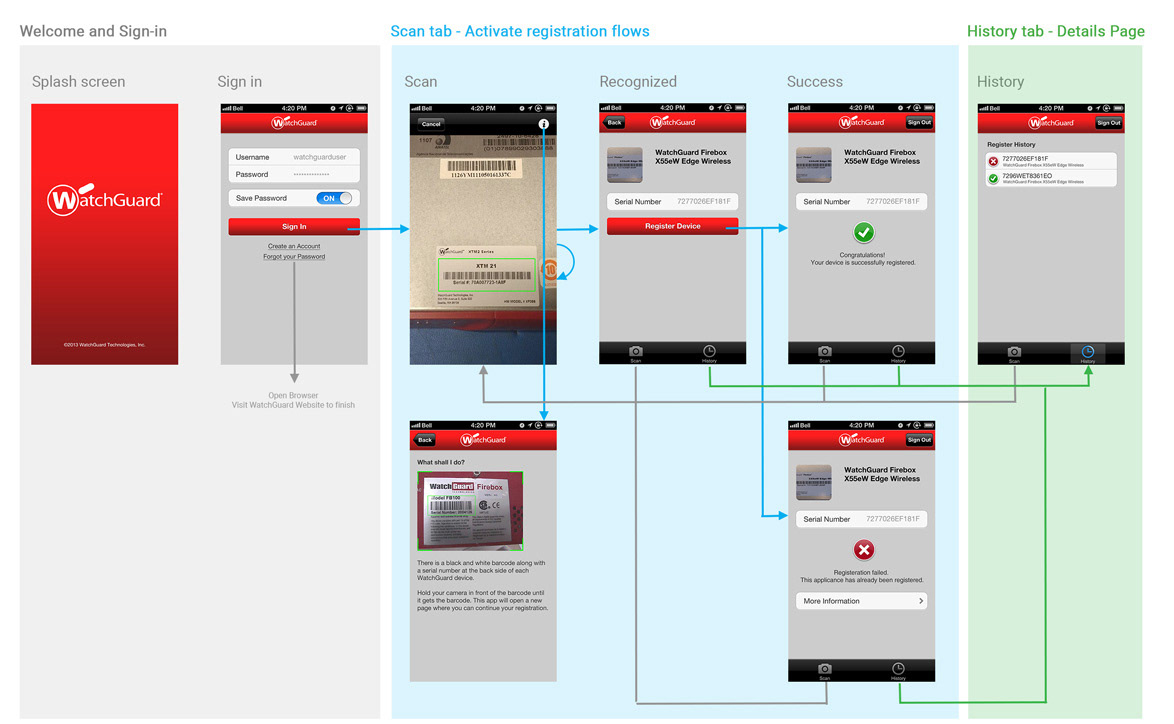 4. Future features and home page
Scanning is just one way to input the numbers. Potentially, this app can also get barcode/numbers from pictures, let users manually input, and manage their personal info.